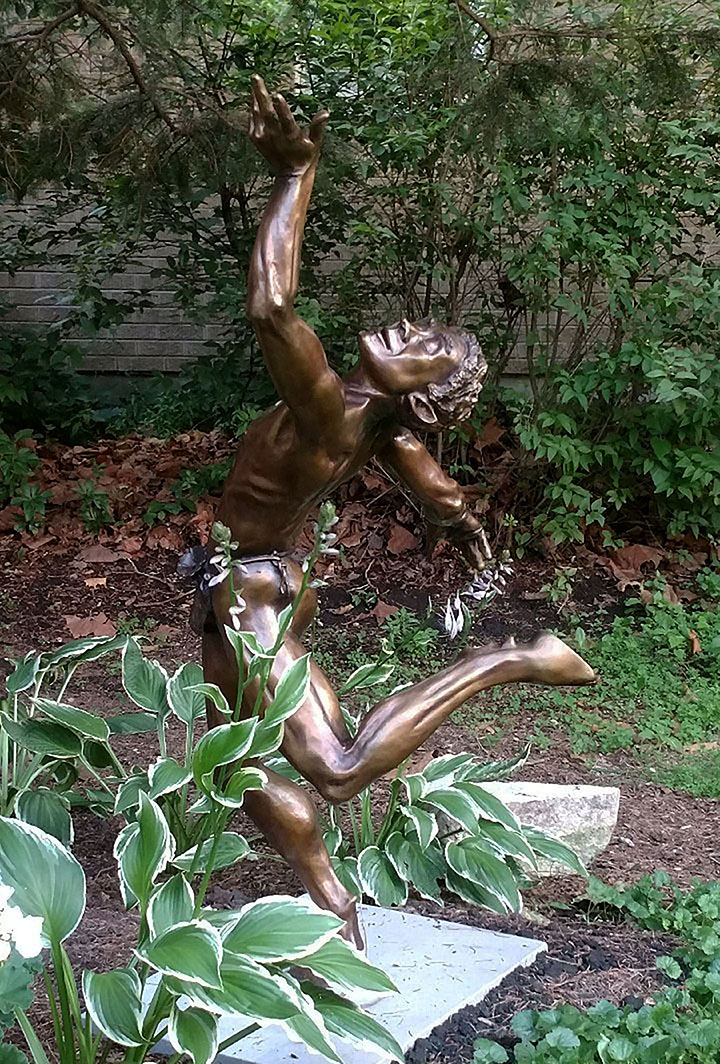 Bio
Larry Bechtel grew up in Wheaton, Illinois, the son of an English professor and an elementary school librarian. They bequeathed to him a love of books; more fundamentally, a love of story—colorful characters, vivid settings, compelling narratives. This love of story has informed his artistic perspective ever since. His sculptures imply story and are best understood as a telling moment in a rich narrative.
His first bronze commission came from a wealthy private collector who desired something special for his beautiful garden. This was the genesis for "Rapture," a piece which has been enduringly popular. Other commissions include Officer Down for the Roanoke Police Department, Addison Caldwell, for Virginia Tech, Ready to Serve for the Virginia Work Dog Association, and the Vinton-Roanoke County Veterans Monument. He has permanent, public bronze sculptures on exhibit in Wisconsin, Illinois, Tennessee, and Virginia. Larry has continued to enhance his skills through workshops at Brookgreen Gardens with some of the finest figurative sculptors in the country: Richard MacDonald, Louise Petersen, Janet Mauro, Garland Weeks, Simon Kogan.
He is a member of the National Sculpture Society, the Tri-State Sculptors' Association, and the Blacksburg Regional Art Association.
Additional Work
While this work is not at the sculpture garden, it is for sale through Carolina Bronze Sculpture. If you are interested in purchasing one of the scuptures, contact Melissa Walker at [email protected]