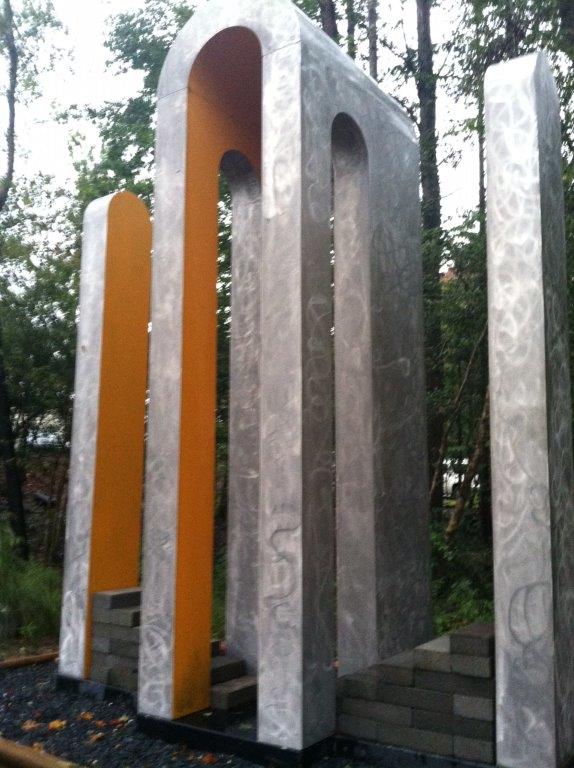 Bio
Jim Gallucci, a graduate of LeMoyne College (BA, English 1973) and Syracuse University (BFA, Art 1974 and MFA, Sculpture 1976), has been a sculptor for over 40 years. He has worked as an art instructor at the University of North Carolina at Greensboro and the University of Alabama at Huntsville. He was also an Exhibit Designer for the North Carolina Zoological Park in Asheboro, NC. Presently, Jim works full time designing and fabricating sculpture in his Greensboro studio assisted by a staff of 6.
His commissions can be found in public, corporate, and residential spaces throughout the country. Jim is currently showing his work in over 24 sculpture shows across the county.
"I strive to create works that are accessible to the public, that inspires them and hopefully makes them aware of the positive impact art can have in everyday life."
"Art is a physical manifestation of an idea or event that calls forth an emotional response from the viewer. It speaks to us and evokes a chord deep within us. Good art challenges us, can make us feel righteous, moves us, soothes us and can bring us peace."