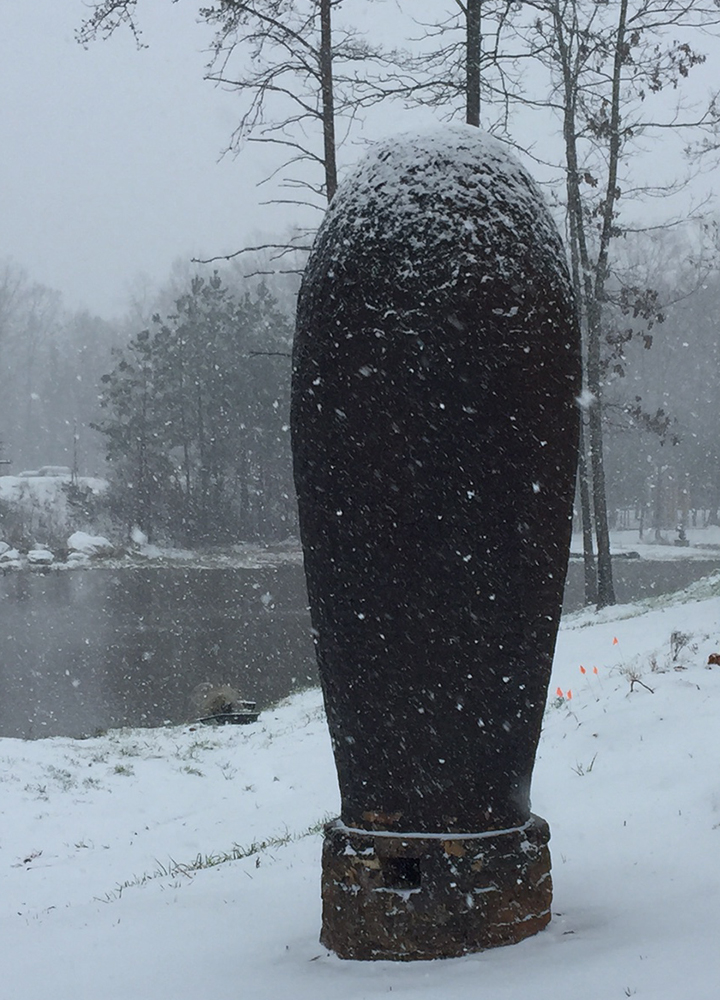 Bio
Daniel Johnston does not blush about his humble beginnings, nor will he turn his back on the historical influences that shaped who he is today. In fact, by way of introduction, he insists on announcing his genealogy in clay. "I have been trained in the Leach, Cardew and Hewitt school of making pots," his artist statement begins. Bernard Leach is widely recognized as the grandfather of studio pottery in the United States and Michael Cardew was Leach's student. From 1997 to 2001, Johnston apprenticed with Mark Hewitt, a student of Cardew's. As Johnston began to navigate from these influences toward a voice of his own, an additional triumvirate of geographical influences came together: England, Thailand, and North Carolina.
Taking a short leave from his apprenticeship with Hewitt, Johnston traveled to North Devon, England, in 1999 to study with earthenware potter Clive Bowen at the Shebbear Pottery. Johnston returned to North Carolina to finish his apprenticeship with Hewitt.
After leaving Hewitt, Johnston apprenticed with Savian Silakhom and Thongwan Sriwan at a pottery that hired potters in teams of two: one potter to roll coils and spin the crude traditional wooden wheels and another potter to build and shape the large jars. Both men were paid 100 bhat (US$3) per day. Johnston returned home and modeled his kiln shed, kiln, bricks, and water-collection system after what he saw in Thailand, using almost all salvaged or locally harvested materials.
All along, Johnston's goal has been to "make pots that reflect the culture and times in which I live"-an interesting notion from a man so invested in the past. His large jars represent a new tradition, uniting slipware techniques from England, building techniques for Thai water jars, and local materials from the artist's North Carolina home. Understanding how these influences positioned him where he is today, Johnston is eagerly, yet slowly, starting to express that in clay.