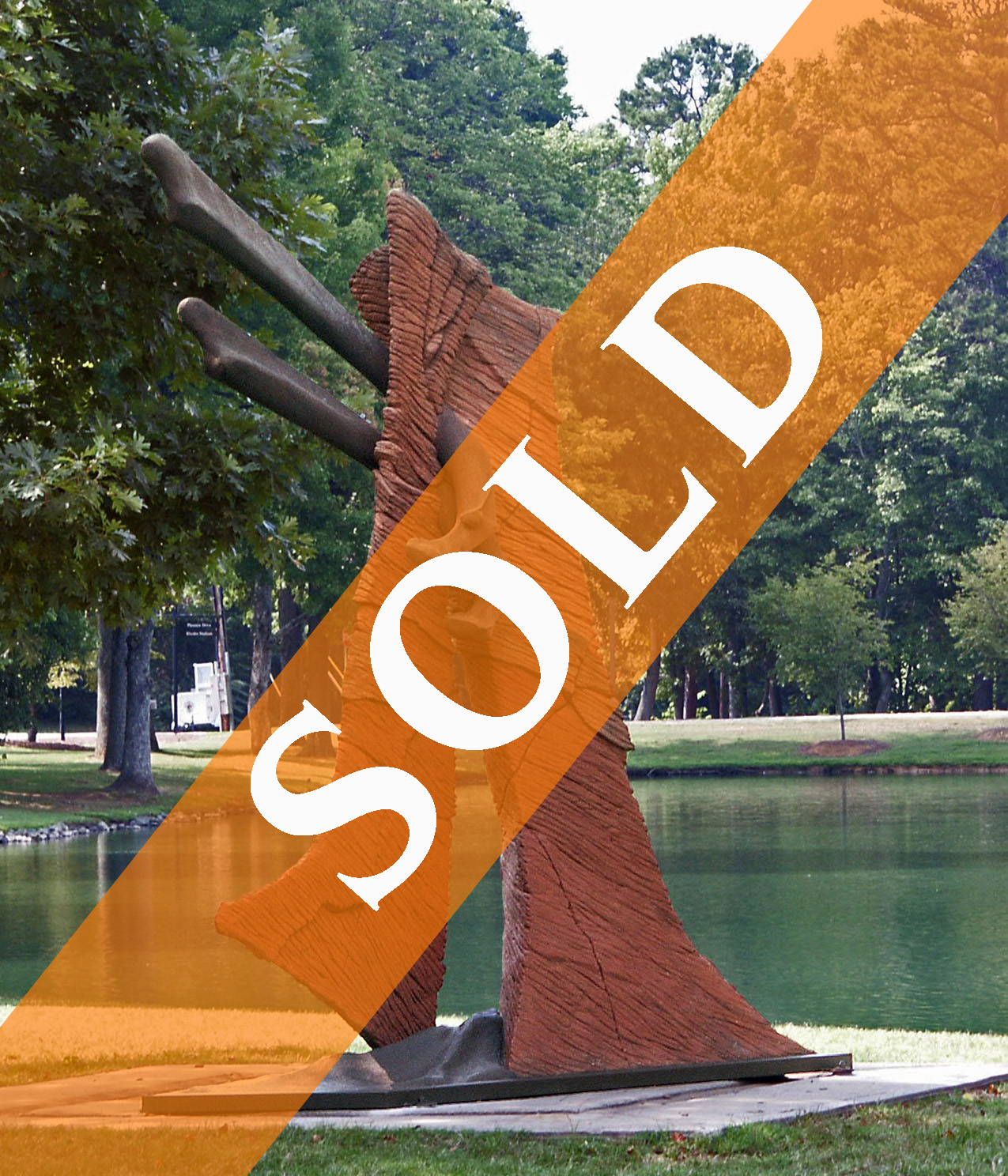 Bio
Bill Donnan received his BFA from East Carolina University in 1973 and his MFA from the University of Georgia in 1975. In 1978 he joined the Design Staff of the North Carolina Zoological Park and learned about the wonders of reinforced cement as a sculptural medium.  For five years he created natural habitats using large scale artificial rocks and trees as containment and enrichment for exotic animals. Since then Donnan has been refining and expanding his knowledge and technique of reinforced cement in the development of his own sculptural imagery.
He works with imagery derived from natural forms abstracted to the point where it is not obvious to the viewer whether the sculpture is found or man made.
Additional Work
While this work is not at the sculpture garden, it is for sale through Carolina Bronze Sculpture. If you are interested in purchasing one of the scuptures, contact Melissa Walker at [email protected].