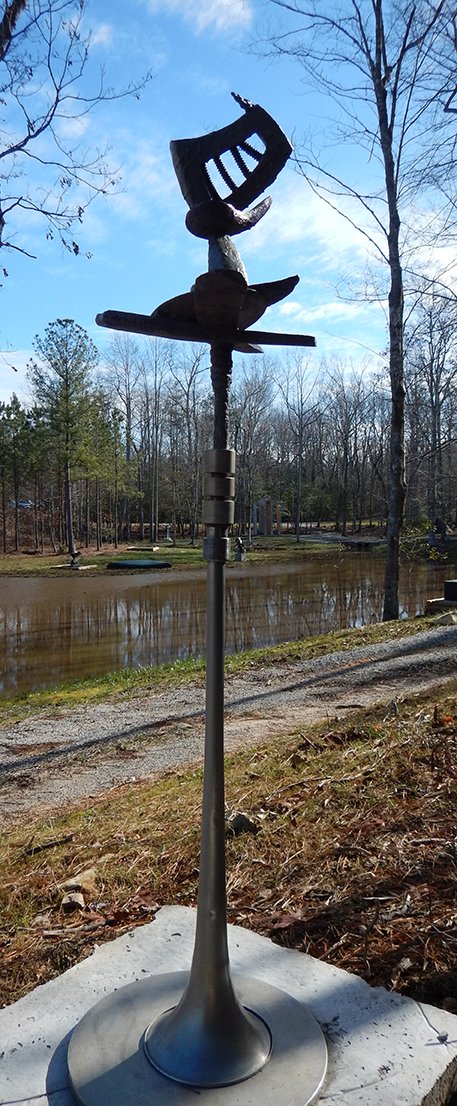 Bio
From the time he was a small child, Ed Walker enjoyed taking things apart and putting them back together. This curious and exploratory nature led Ed to pursue a career in art at East Carolina University School of Art. He furthered his training at the University of North Dakota in Grand Forks, building the University's foundry and completing his MFA in 1979.
In 1980,Ed moved to New Orleans and found a job fabricating kinetic sculpture for sculptor, Lin Emery. In 1982 he began teaching sculpture at Tulane University. After five years of teaching, Ed decided to open a small foundry. There he made not only his own work, but cast for numerous other sculptors in the area.
Ed returned to his home state of NC in 1989. Carolina Bronze Sculpture was founded in 1990 and is located in Seagrove, NC. Ed has continued to make time for his own sculpture practice while continuing to provide foundry services to customers from all over the country.
Additional Work
While this work is not at the sculpture garden, it is for sale through Carolina Bronze Sculpture. If you are interested in purchasing one of the scuptures, contact Melissa Walker at melissa@carolinabronze.com.